Key Features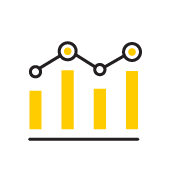 Competitive Rates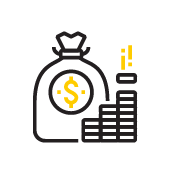 Anytime Funds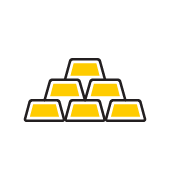 Rewards Available
Details
Special Introductory Rate
3.75% APR1 — ending soon! Apply now using the button above or below.
Compare Features
| | |
| --- | --- |
| Platinum Rewards | Platinum |
| 13.99% APR1 | 9.99% - 17.99% APR1 |
| No Annual Fee | No Annual Fee |
| 25 Day Grace Period | 25 Day Grace Period |
| | |
| | |
| | |
| | |
| Rewards2 | N/A |
Visa Platinum Rewards
Reward yourself when you use your INOVA Visa Platinum Rewards card. This card offers one point for every dollar you spend, and the points add up to great rewards.2
Visa Platinum
A low rate and special privileges come to anyone who carries INOVA's most prestigious credit card, our Visa Platinum. Visa Platinum offers a great rate, travel assistance, and warranty manager, as well as many other great benefits!
Disclosures
Consumer Credit Card Agreement
Visa Account Updater (VAU) Opt Out Form
Additional Features
You can avoid paying any finance charges as long as you pay your balance in full within 25 days from your closing date. This applies to purchases only. A late fee of up to $25 will be charged to your account if you are 14 or more days late in making a payment.
Your required monthly payment is equal to 2% of your balance, with a minimum of $10.
In addition to convenient loan access, you can make purchases and cash advances 24 hours a day, every day. Cash advances are available at the credit union office, other financial institutions, and worldwide through VISA® ATM Network. There is a 4.0% fee for each cash advance fee or a minimum of $5.

Your Visa cards can make both unemployment insurance and credit life & disability insurance available to you.

Enjoy INOVA Visa Alerts to increase card security and peace of mind.
Visa Checkout
Buy online simply and securely — INOVA delivers an innovative way to pay with Visa Checkout.
Speed up your online payment process
Use your computer, tablet, or smartphone to buy online without re-entering your INOVA Visa card number and shipping details on websites where Visa Checkout is accepted.
Keep your payment information secure
Click the "Visa Checkout" button when you shop online, and you don't need to re-enter your card number. Just enter your email address and password, and you're done!
Enroll your INOVA Visa card now
1Annual Percentage Rate
2Earn one (1) point for every $1.00 in net purchases made with the Platinum Rewards Visa Credit Card. No points will be earned for cash advances including convenience checks or for balance transfers.