Planting your roots is easier with INOVA by your side. We'll help you find the perfect home (or plot of land) — at the perfect rate.
Key Features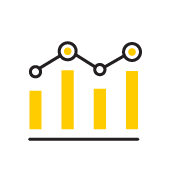 Competitive Rates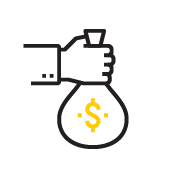 Fast Processing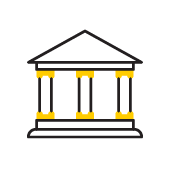 Local Service
Mortgage
No-closing-cost options

Competitive rates for home purchase or refinance
Available for primary residence, second homes, vacation homes, or investment properties
A wide range of terms customized to your unique situation
A wide range of financing programs available:

Fixed rate mortgages
Adjustable rate mortgages (ARMs)
FHA Loans
VA Loans
First Time Homebuyer specials

Helpful loan advisors with working knowledge of the local real estate market
Free pre-approval
Refinance your current home to potentially lower your rate
Local decision-making and processing
Attentive, local and friendly support from start to finish
Visit our mortgage web center to learn more about buying a home.
Have an existing mortgage? Log in to your account to find payment and escrow information.
Retirement Ready
When entering retirement, leave your debt behind! Our Retirement Ready mortgage can consolidate your debt with one monthly payment at a lower rate and shorter term that will save you money and eliminate your debt faster. Start your retirement debt free!
No-closing-cost options
Low rates
Free pre-approval
Helpful loan advisors with working knowledge of the local real estate market
Local decision-making and processing
Attentive, local and friendly support from start to finish
Lot Acquisition Loans
Competitive rates for the purchase of residential land
Finance up to 80% of the purchase price or appraised value (whichever is less)
Lot payment can serve as your down payment when you are ready to build
Maximum term of 10 years with a 10-year amortization
No pre-payment penalties
Must meet the following criteria:

You must be a credit union member
Your lot must be approved residential zoning
You must purchase your land with the intention to build a home, or combine the land with your existing home

Local decision-making and processing
Attentive, friendly service from start to finish