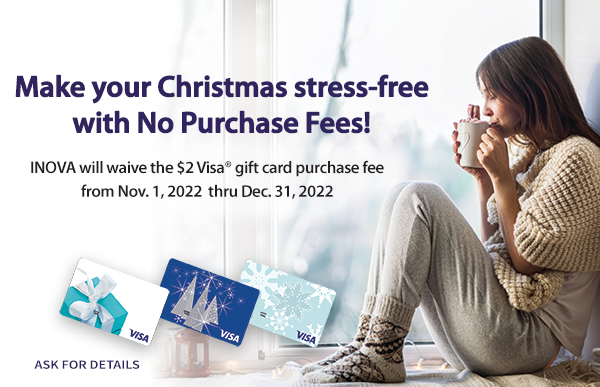 Gift Card Holiday Special!
Avoid the purchase and activation fees on those other cards - get your Visa® Gift Cards from INOVA! No purchase fees through December 31, 2021. Cards can be used anywhere Visa is accepted in the United States, and can be purchased for any denomination from $10 to $1,000.
Easy to order! To pick up at a branch, drive-thru, or to have gift cards mailed directly to your home, simply contact us at 1-800-826-5465.